Today is a lovely simple idea. We will be using a tracing page that has bubble like letters to make a collage!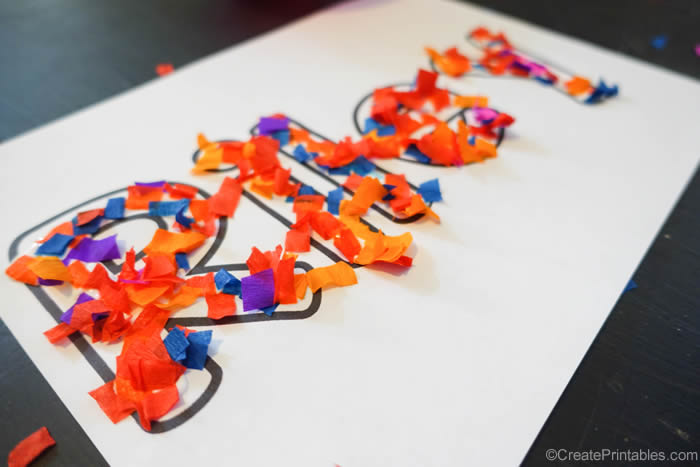 Items that will work for a collage:
crepe paper (as displayed)
sequins
small pom poms
anything else that is small!
To start use white school glue on the letters. Here you can let your child trace the name out themselves or do it for the younger kids.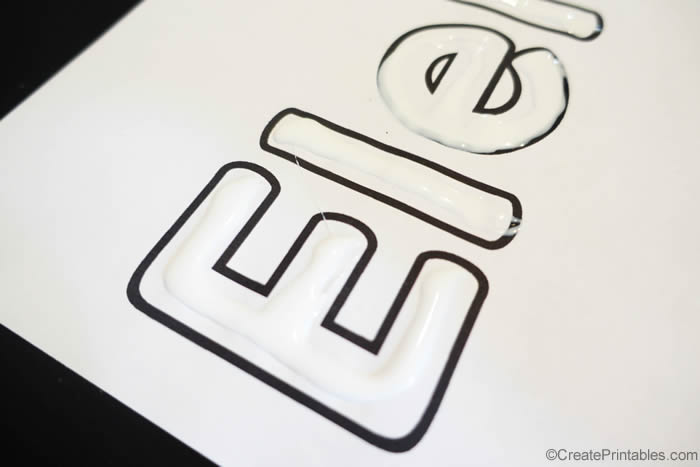 If you are adding in cutting practice for this activity have the kids pre-cut some crepe paper into tiny bits. Now sprinkle the papers (or sequins!) onto each letter until they are happy with how it looks.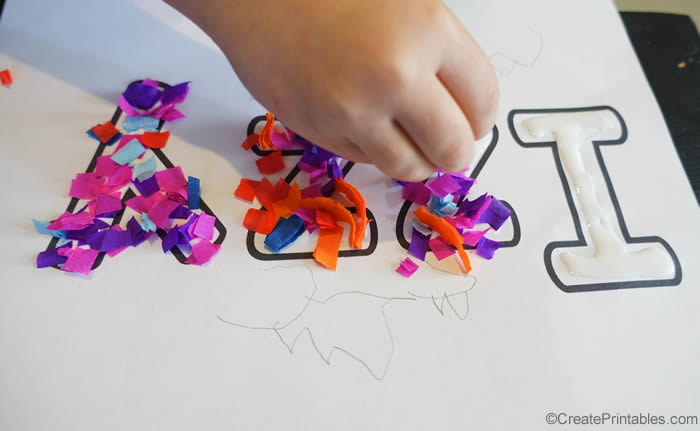 Don't be afraid to mix mediums. some paper with sequins for example.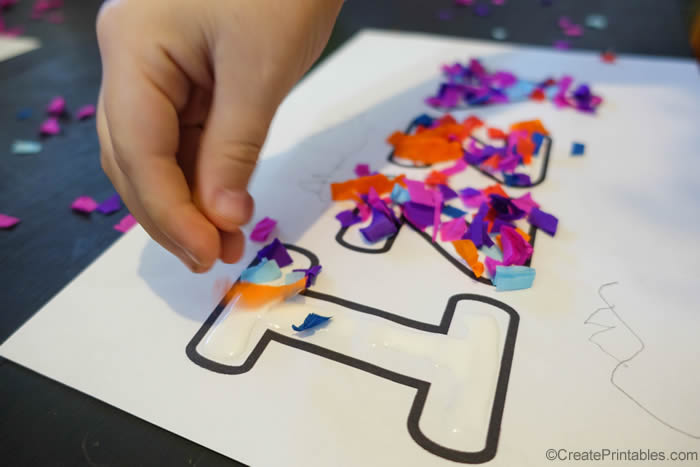 After adding a good sprinkle of the collage materials lightly pat the letters to ensure a good spread of the glue onto the items.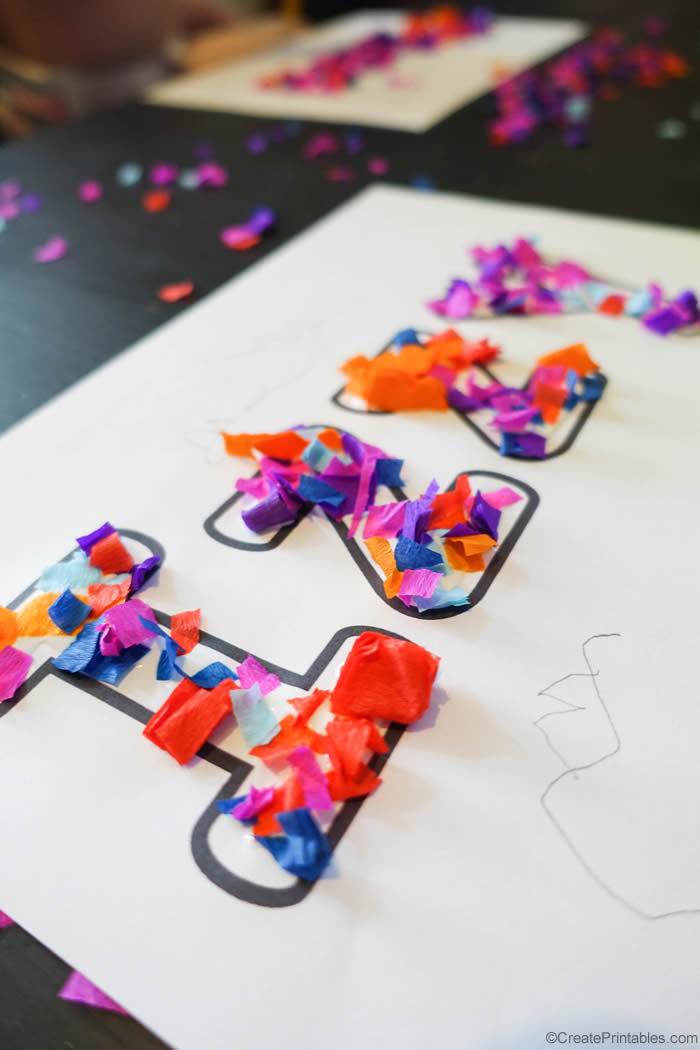 Either tip off the extra collage materials or leave dry as is. This greatly depends on how liberal you or the child was with the glue. 😉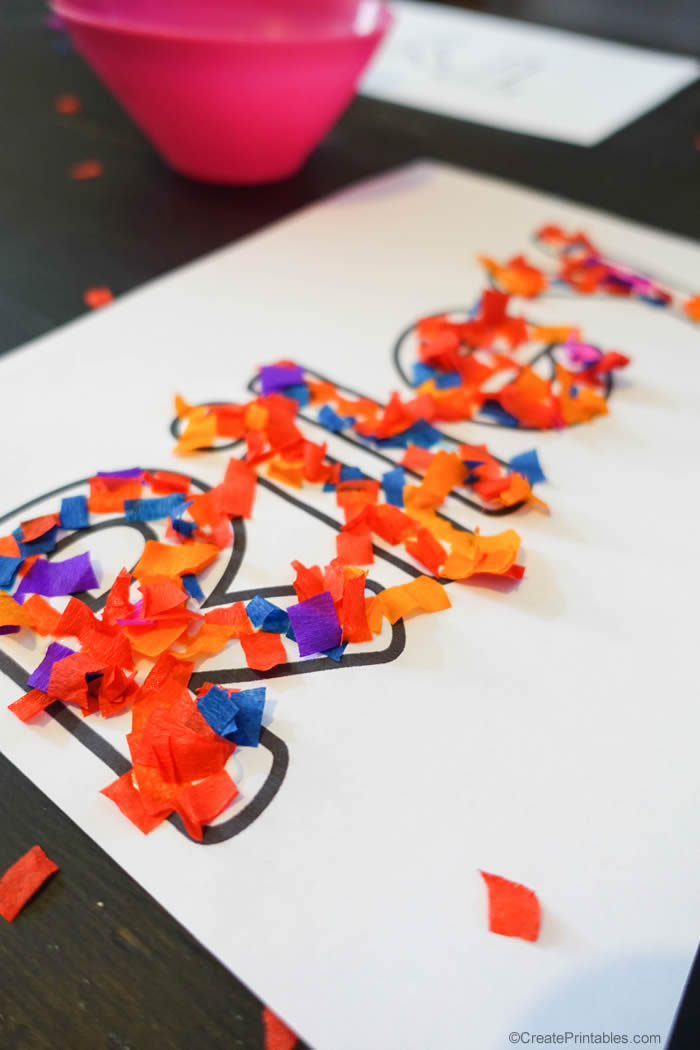 Once dry hang in a place of honor. 😉