Playdough mats are a classic and yet simple way to make use of playdough as a fine motor tool to get your child ready for handwriting. This easy template will have your childs name ready to use with playdough in no time!
Create your name in the editable section on this page (usually to the right on a desktop) and then grab a pot of playdough. I like slide my printed playdough mats into this plastic sleeve. Multi-use!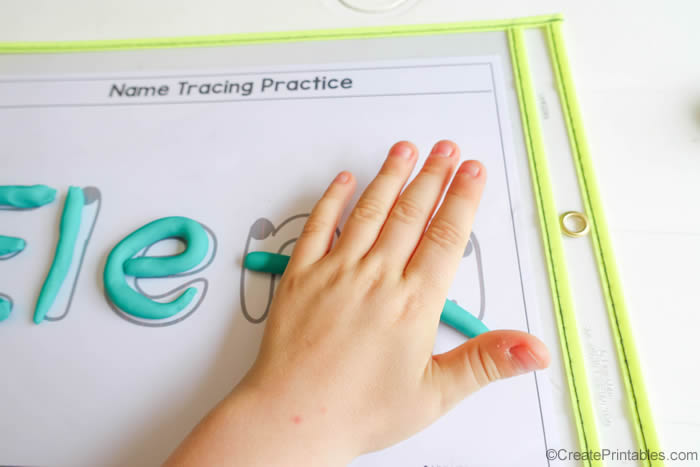 Have your child pinch off a small amount of playdough and roll with the palm of their hands. Moving the hands up and down in this manor will result in a "snake" playdough.
Measure off some lengths on the letters and either cut with a playdough scissors (great to integrate if practice is needed) or pinch of the correct length sizes. Follow the dot to form the letters correctly.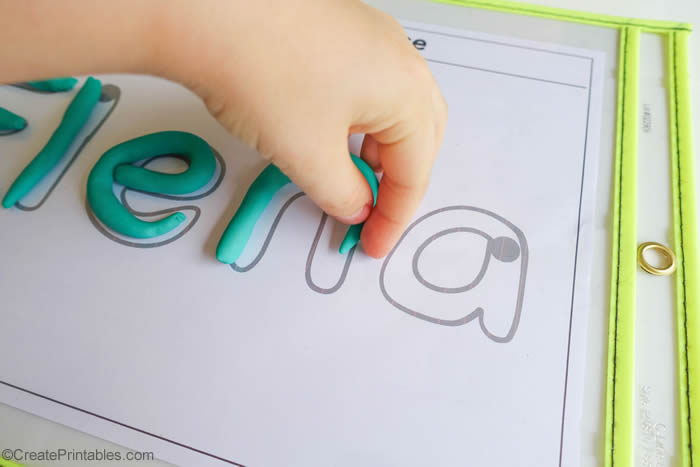 I love this font particularly for this playdough mat because of the dot to encourage the correct formation of the letters. This seems to be a common development in preschool to address.